Yoga is done in bare feet on a yoga mat. Even the most basic yoga stretches require clothes that can stretch or move, so wear the most comfortable outfit that allows you to move around easily.  Don't be self-conscious about the clothes you are wearing. Wear what makes you feel good.
Yoga is not a religion, a cult or a belief system. At the root of yoga is self discovery. Everything we do, whether it's a posture (Asana), Meditation, a Mantra (chanting) or focusing on a breathing technique (Prnayama) , it has the purpose of encouraging us to connect to our bodies and our life experience in a more meaningful way. To understand the balance of effort and release in your yoga practice requires constant attention and sensitivity and has profound meaning in our everyday lives as a meditation on balancing stress and relaxation. Experiencing true relaxation is a deeply rewarding experience.
Yoga is so much more than the physical experience of a yoga pose. (How far you can stretch and how you look), It digs deep into the reality of who you are, what you want and why you are here. As you spend more time doing yoga, you may find that you want to  dig deeper into the layers that make up who you are as a person. Yoga helps you let go of old patterns, feel more open and happy and connect with friends, family and your world in a more meaningful way.
Yoga is accessible for everyone, no matter what you look like, how old you are, how you dress, how much you weigh, what you do for a living, where you live or what religion you practice. Yoga is in no way exclusive. If  you have a certain condition or a recent injury that makes it challenging or you are just unsure then contact me to discuss what safe alternatives will work for you.  A certain amount of discomfort is ok, but if you feel pain it's your body's way of telling you to back off.
THE BENEFITS OF YOGA
There are so many benefits of doing yoga. Yoga can help you:
improve and maintain the health of muscles, joints and organs
keep your mind healthy
get a better night's sleep
improve performance and prevent injuries in sports
speed recovery from training
prevent conditions such as diabetes, heart disease and auto-immune disorders
and increase your sense of happiness and well being.
It's a practice that is both physical exercise, helping improve toning, stamina, posture, strength, balance and flexibility, as well as a discipline that helps you de-stress, relax, feel healthier and more energetic.
My focus as the instructor is on technique and comfort that may include hands on adjustments, however this will be discussed prior. I include breathwork and Savasana (relaxation time) in all yoga sessions and sometimes a small amount of chanting but this is  entirely optional for you as a participant. I feel a small chant helps to focus the mind. Everybody is different and our bodies have different abilities and needs so  don't worry. Everyone will look different in each posture.   It's more important to go at your own pace to ensure that you do everything safely. You don't need to know the names of poses to participate. I aim to provide clear instruction throughout and tips for alignment and positioning.
 The classes will have a maximum of 7 participants so that I can give a more personal feel and guidance. The duration for the classes will be 60 minutes unless stated otherwise. Due to the small class sizes payment will be in advance only.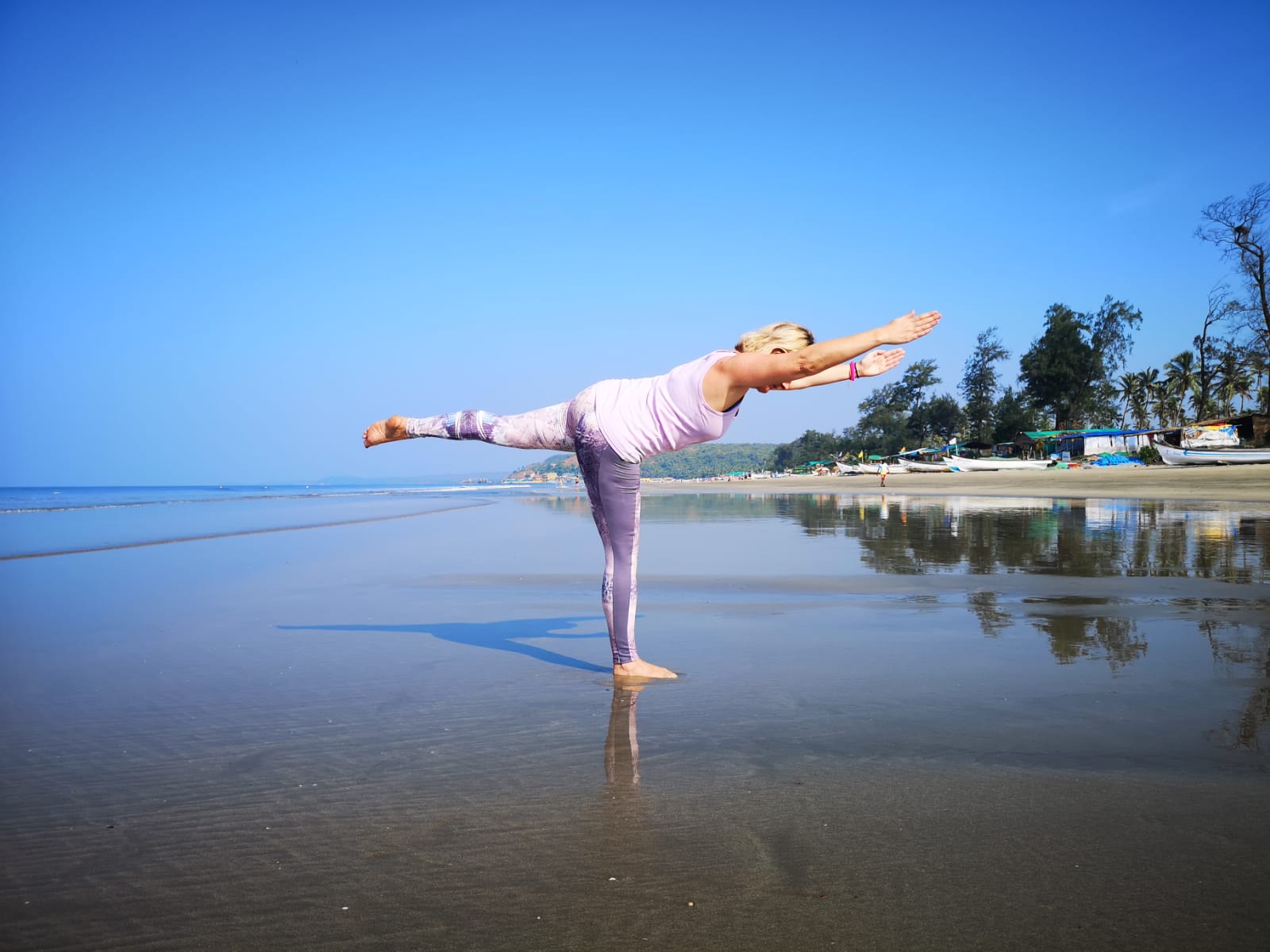 Hatha
Each session will take a key posture to work towards. Although it may seem to be a slower paced class it doesn't make it an easy option. Working on strength and stamina to hold a posture. Pre booking with a maximum of 7 participants. Click on the link to book to book your place….or go to shop page and book from there…
 Mondays    09.30 AM                                                                                                       Saturdays   11.30 AM
Kundalini Yoga with Sat Nadar
is the yoga of awareness, which consists of simple yogic techniques that can be enjoyed by everyone , no matter his or her age or physical ability .
It's a complete science that includes breath, yoga postures , sound, chanting , meditation and relaxation . This activates the glandular system, strengthens the nervous system, lymphatic and digestive system as well as balancing the chakras .
Mondays 7pm  – 90 minutes     £6.50                                                              Book Direct with Sat Nadar
Restorative Yoga
Do you have a hard time slowing down, struggle with anxiety, suffer with poor sleep, generally feel out of sorts or looking for a calming experience then restorative yoga really is for you.
This is a practise about slowing down (which some people find challenging in itself) and opening your body through passive stretching.  Using props to support the body poses (Asanas) will be held for a minimum of 5 minutes as you allow your body/mind to relax and surrender and bring you back to you.  This is a chance to recognise and enjoy stillness and calm.
Watch this space for the next upcoming date – 60 minutes   £8.00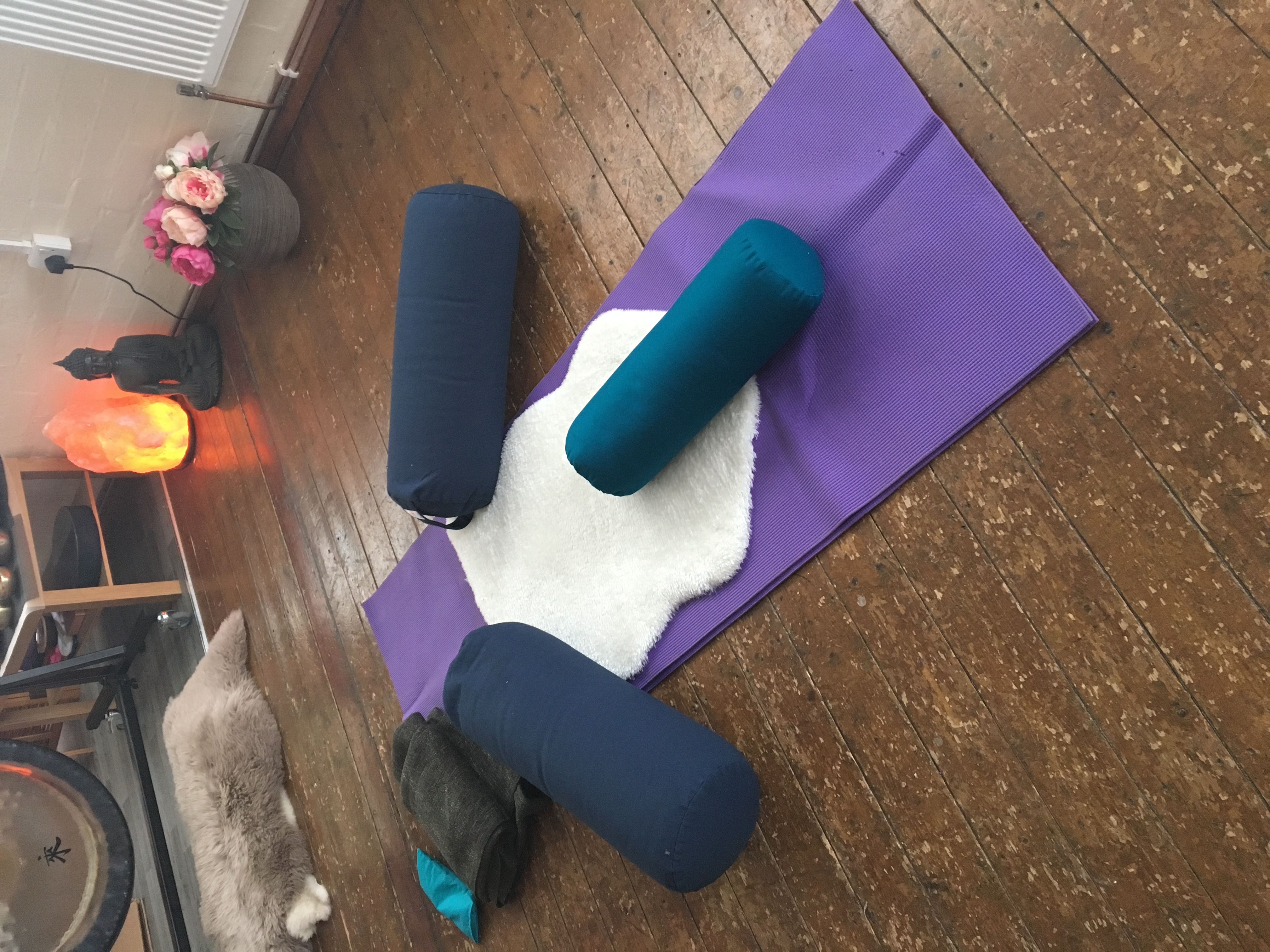 We all have an inner Goddess/Warrior